4 octobre 2007
4
04
/

10
/

octobre
/

2007
14:43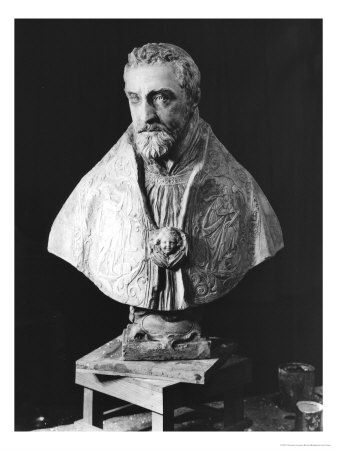 Cardinal François de Sourdis ( 1575-1628 ) had facilitated in Bordeaux the establishment of a Carthusian monastery in the 17th century, on the marshes on the outskirts of the town.
Its foundation had been made possible thanks to a donation from a monk named Blaise de Gascq, and it marked the return to Bordeaux of an Order which had first arrived in the town in 1361 when, as a result of the One Hundred Years' War, it had been forced to flee its community in Périgord, and resettle on the banks of the Garonne, on a stretch of wasteland to which it gaves its name ( Chartrons ).
The monastery was set up in 1611 and, on 29th March 1620, its chapel, by then a church, was consecrated by the Community' s protector, the Cardinal.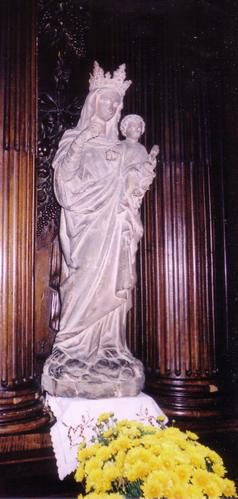 It was an austere church dedicated to St. Bruno. It has a nave 150 ft long containing a number of superb works of art, many of which were commissioned by Cardinal de Sourdis from Bernini ( father and son ).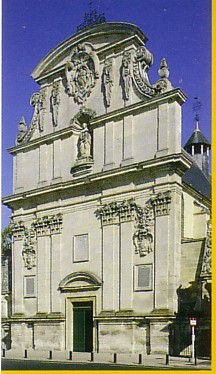 St. Bruno' s Church was pillaged during the French Revolution; but it nevertheless retained the frescoes by Berinzago and Gonzales and a fine portrait of St. Bruno ( 17th century ). The reredos in the chancel is decorated with marble taken from the Turks. On each side of the altar stand statues by Bernini.
The reredos behind the High Altar is decorated with an Assumption by Philippe de Champaigne ( 1673 ). To the left of the chancel, is the Sourdis family tomb ( 1691 ).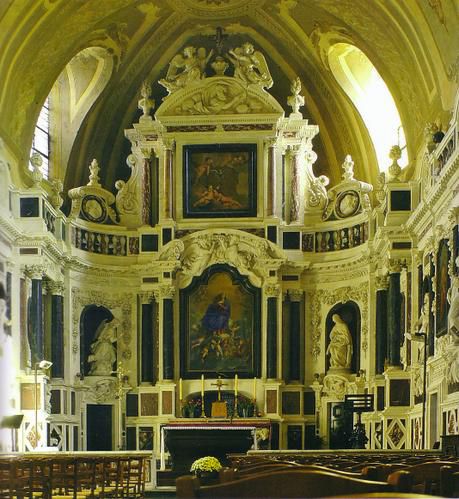 The famous Carthusian Gardens ( Jardin des Chartreux ) which was also laid out on land reclaimed from the marshes, once drew the admiration of visitors for its design and its decoration. From the French Revolution onwards, it became the city' s main cemetery.
From " Visiting Bordeaux ", Editions Sud Ouest, 2007.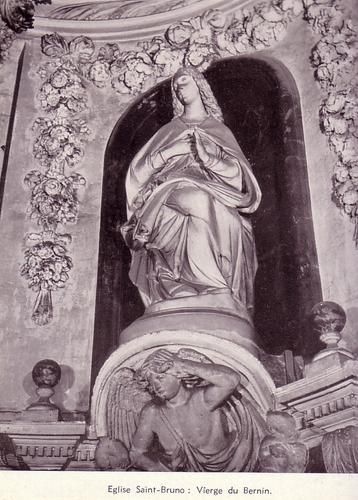 Qui était le Cardinal de Sourdis qui fut à l' origine de la construction de cette église ?
François d' Escoubleau de Sourdis naquit le 25 octobre 1574 à Châtillon-sur-Sèvre en Poitou. Il hérita du titre de comte de La Chapelle. Il était le cousin de la favorite d' Henri IV, Gabrielle d' Estrées ( 1573-1599 ).
Il n' était pas destiné à la carrière ecclésiastique en tant que fils aîné, et fit ses humanités au Collège royal de Navarre à Paris. Il prit part au siège de Chartres.
Lors d' une visite à Rome, il rencontra le Cardinal Frédéric Borromée, cousin de saint Charles Borromée et archevêque de Milan. Il fit aussi la connaissance de saint Philippe Néri, fondateur de l' Oratoire.
Il décida d' entrer dans les Ordres et fut nommé abbé commendataire de Preuilly, Montréal et Aubrac.
Le Pape Clément VIII le nomma cardinal en 1599. Il avait 24 ans...
Il bénéficia donc d' une dispense d' âge pour être nommé archevêque de Bordeaux, le 5 juillet 1599 et fut consacré par le Cardinal de Joyeuse en décembre 1599, en l' abbaye de Saint-Germain-des-Prés, à Paris. Il reçut sa barrette de cardinal un an après. Il fit partie du cercle de Madame Acarie, future bienheureuse Marie de l' Incarnation ( 1566-1618 ).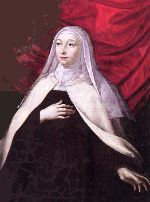 A Bordeaux, il fit assainir les marais ( palus ) des faubourgs de la ville, fit renover la basilique Saint-Michel et construire la Chartreuse de Bordeaux avec son église Saint-Bruno.
Il accueillit aussi de nombreuses Congrégations, ainsi qu' un groupe de quarante Irlandais menés par l' Abbé Mc Carthy, fuyant la répression protestante menée par les Anglais en Irlande, et qui fut à l' origine de l' université irlandaise de Bordeaux. Il fit approuver par le Pape Paul V les constitutions de la Compagnie des Filles-de-Notre-Dame, fondée par sainte Jeanne de Lestonnac.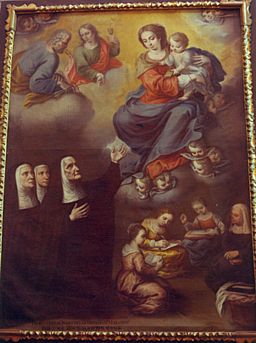 En 1607, il baptisa Gaston d' Orléans, fils d' Henri IV, et le 26 novembre 1615 célébra en la cathédrale Saint-André de Bordeaux les mariages d' Elisabeth de France ( 1602-1644 ) avec le futur Philippe IV d' Espagne ( 1605-1665 ) et de Louis XIII ( 1601-1643 ) avec l' infante Anne d' Autriche ( 1601-1666 ), mariages hautement politiques des deux frères et des deux soeurs, voulus par Marie de Médicis.
Il mourut en 1628.
Illustration : buste en marbre du Cardinal de Sourdis par le Cavalier Bernin ( 1598-1680 ).
NB : l' église de Saint-Bruno vient récemment ( 2008 ) d' être confiée aux prêtres de la Fraternité Sacerdotale Saint-Pierre.