16 mars 2008
7
16
/

03
/

mars
/

2008
15:07
Born John Anne, John Amias took this alias to protect his family against English authorities when he became a priest.
He was raised in Wakefield in England. He married and became a cloth dealer. When his wife died, he distributed his proceeds to his children and went to Rheims in France ( Reims in French ) to be ordained a priest in 1581.
Returning to England, he ministered secretly and worked untill he was arrested by authorities in 1589. He was charged with the crime of priesthood...
He was hanged, quartered at York with blessed Robert Dalby. He went to his death " merrily "...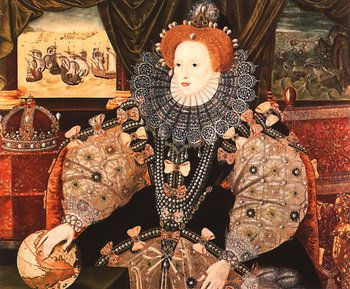 Robert Dalby was a Protestant minister who converted to Catholicism at a time when it was very dangerous to do so. He studied in Douai in France to be ordained in 1588.
He returned to England as a missionary among faithfulls who remained secretly Catholic. He was hanged, drawn and quartered alongside with blessed John Amias on March 16th 1589.
Both were beatified by Pope Pius XI in 1929.
Illustration : Portrait of Queen Elizabeth ( 1533-1603 ), painted in 1588 after the battle against Spanish Armada.