11 novembre 2007
7
11
/

11
/

novembre
/

2007
19:08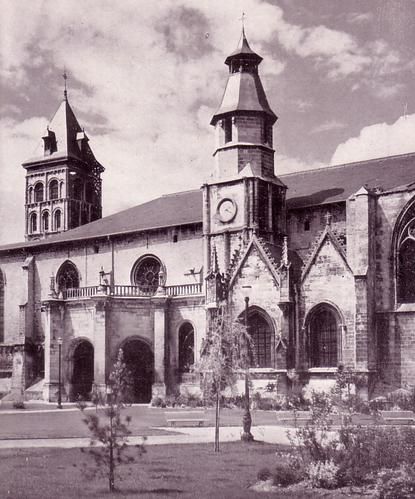 St. Gregory of Tours ( 5th century ) tells us the story about St. Seurin ( or Severin from latin = Severinus ).
The bishop of Bordeaux St. Amand, around 398, was begging God to give him an auxiliary. Soon afterwards he met Seurin, who was born in Bordeaux, and was then the bishop of Sens. He introduced him into the cathedral and sang the psalms.
An oratory was built on the tombs of the saint bishops outside the ramparts. It was devastated by the Wisigoths in the middle of the 5th century. A cemetery was built around the oratory and then a suburb. It became under the Merovingians ( 508-639 ) " a fortress of Christianity. "
Around 980, the heirs of the Duke of Gascony, Sanche, built a new church under the name of St. Seurin with a roman crypt.
The nave was constructed in the 12th century.
The church was on the way of Santiago de Compostella and the relics were always venerated. The dukes were great benefactors of the sanctuary. The future Pope Clement V was one of the members of its chapter. And also Pierre Ruffi or in the 18th century Joseph Secondat de Montesquieu, brother of the great author.
At the beginning of the 11th century marvellous legends appeared, such as the sword of Roland ( la Chanson de Roland ) which was laid down on the altar of the church and then buried in the cemetery, among Roland' s companions.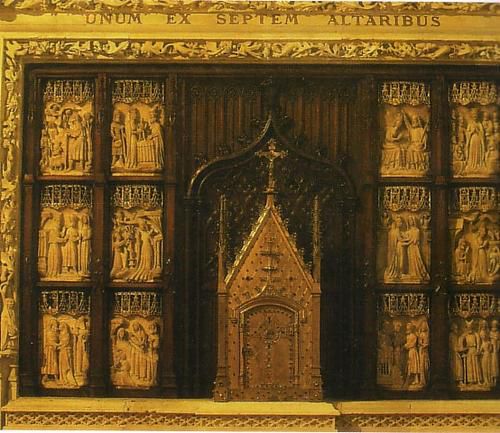 At the beginning of the 15th century, the charming chapel of Our Lady of the Rose was built. There is a marvellous alabaster retable in it and beautiful stained-glass windows.
Unfortunately the church was in a bad state in the 18th century, so the floor was raised and the pillars were recovered by new stones. In 1828, the western porch was destroyed and a new fasad was erected by Poitevin with sculptures by Maggesi. Afterwards the cloister was demolished...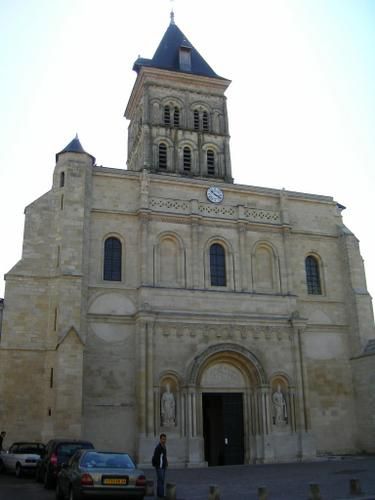 In the crypt we can admire stone coffins from the 6th century and the relics of saint Fort. ( Fort meaning strong in French ).
The sacristy was built in the 18th century to replace the old one. It shelters an interesting collection of paintings figuring different popes, cardinals, bishops, etc.
We also can admire near the choir a beautiful alabaster retable from the 15th century in the English style, and nice 15th-century sculptures.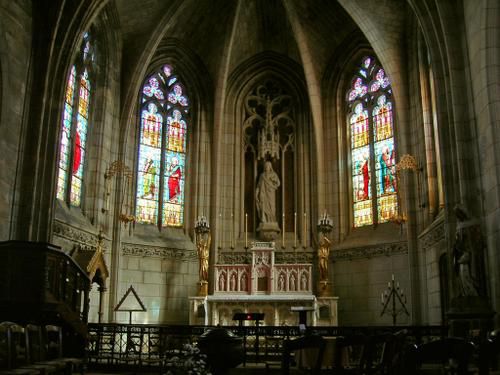 The Sacred Heart Chapel is from the 19th century.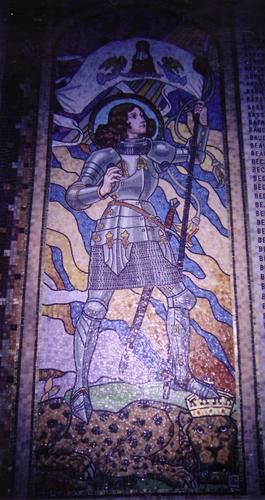 Joan of Arc