15 octobre 2007
1
15
/

10
/

octobre
/

2007
15:05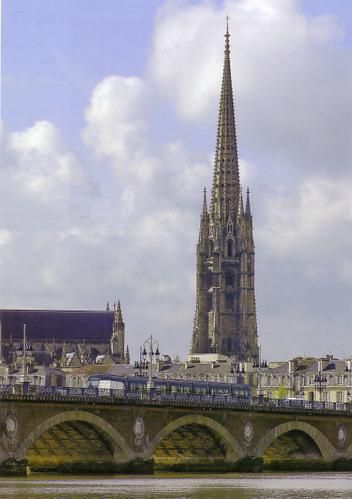 Like the one on the cathedral, the belltower of St. Michael' Church is an isolated construction, some 49 ft. away from the main building.
To the people of Bordeaux, it is known as the " spire " . it is the tallest building in the south-west of France and has stood at over 370 ft. since the 15th century.
It was used for the first Chappe telegraph and, fot many years, its basement attracted visitors who came to see a rather macabre spectacle : mummies of parishioners...
A 22-bell peal mounted in 1865 rings melodiously out every 15 minutes.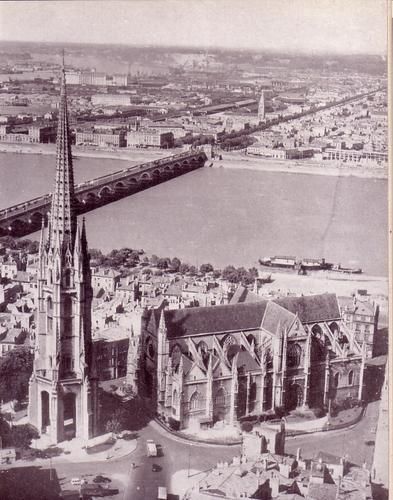 On the north front, you can see fleurs-de-lys, symbol of France, as the Church was built in a part of the town, where people were predominently favourable to France, and not to England, who controlled the province untill 1453. There are also shells, symbol of the Order of St. Michael, patron of France, founded by Louis XI.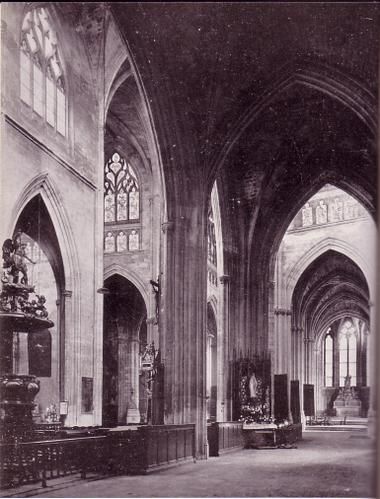 The church was built between 1384 and 1456. And after 1475, different chapels were built around the nave.The cathedra ( 1753 ), with a statue of St. Michael above it, is one of the most beautiful of the town. The church is furnished by nice 18th-century statues, paintings and ironwrought gates and railings.
The windows were damaged, in 1940 during the bombings of the town, and many were destroyed.
St. Joseph' s Chapel, near the nave, is remarkable by its sculptures and furniture.