30 septembre 2007
7
30
/

09
/

septembre
/

2007
21:47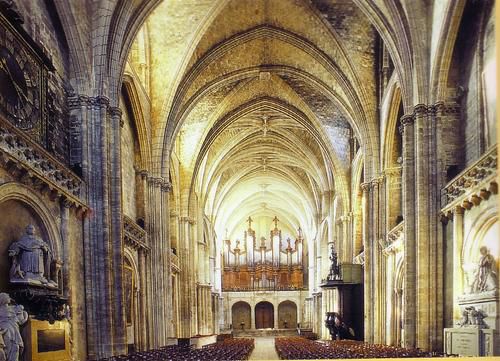 St. Andrew's Cathedral in Bordeaux ( France ) took four hundred years to build, from the 12th to the 16th centuries. It consists of a nave 124 metres long and 23 metres tall, and a West front that is simply a bare wall, because it was built against the town walls ( now demolished ).
The North side, on the other hand, includes the 13th century Royal Doorway, decorated with numerous carvings. It used to open onto the courtyard of the Archbishop' s palace. The door has now been walled up, but it was once used by the highest dignitaries e.g. King Francis I, Emperor Charles V, and later, Louis XIII and Infant Anne of Austria, when they were married in Bordeaux.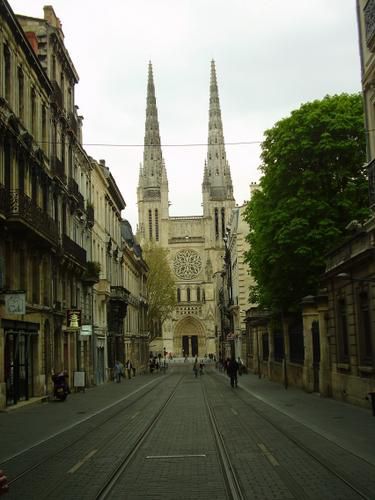 Beyond it, in the ambulatory, are 7 chapels, one of which contains an alabaster statue of Our Lady of the Nave ( 16th century ). It was there that the governors used to be sworn in.
There are a number of bas-reliefs, also made of alabaster ( 15th century ) and, beside the chancel, a statue of the Virgin Mary and her mother saint Anne ( 16th century ).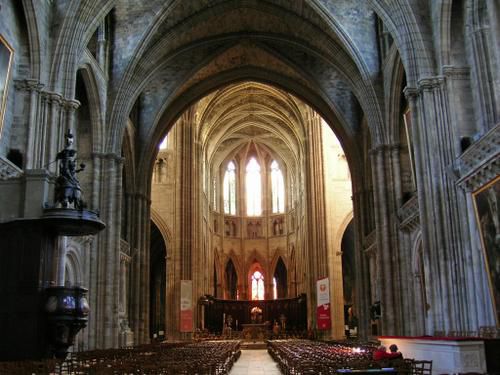 At the end of the nave, there is a beautiful chancel and wrought-iron screens made by Blaise Charlut in the 18th century.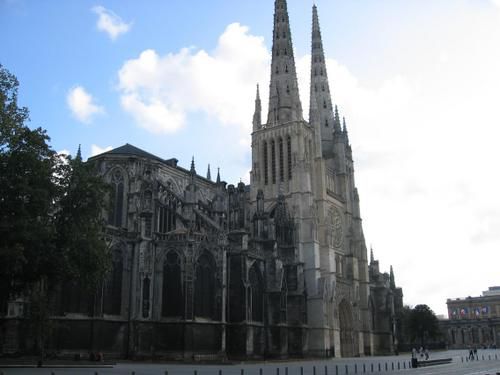 The North door of the transept ( 14th century ) has a wonderful tympanum showing, from top to bottom, Christ in triumph, the Ascension and the Last Supper.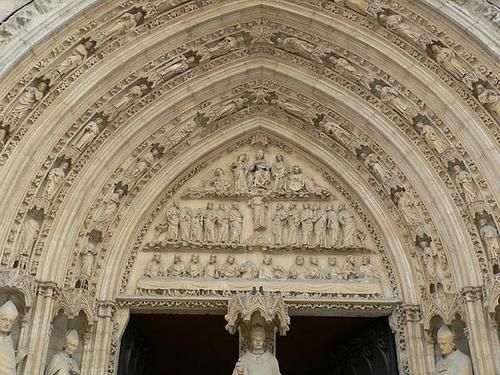 The South door is older ( 13th century ), but in a very poor state.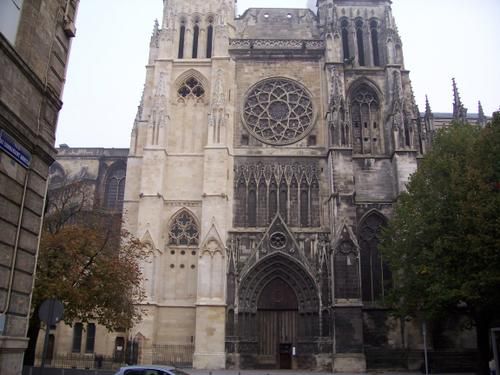 The cathedral treasure includes a number of paintings by Jordaens and other Flemish painters, by José Ribera and by Italian primitives, and a collection of illuminated manuscripts from the Middle Ages and Renaissance period. It also includes a set of splendid Flemish and Spanish vestments from the 15th to the 18th centuries.
From " Visiting Bordeaux " , Ed Sud-Ouest, English version by Angela Caldwell