26 août 2007
7
26
/

08
/

août
/

2007
23:57
For my holidays I spent a week in Marrakech ( Morocco ). There is a nice modest catholic church built during the French protectorate ( 1912-1956 ) in Gueliz, western part of the town. Gueliz cames from the French word église.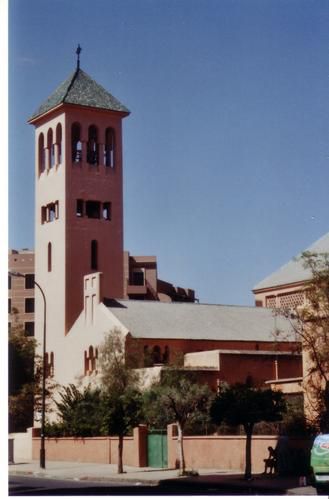 The Franciscan missionaries have always being preaching in Morocco since Middle Age. They went for the Christians slaves who where forced to work for the sultans. But of course they were under persecution from time to time.
In 1227 the sultans allowed them to build a chapel in Marrakech, because they wanted to maintain good relationships with the Portuguese king with whom they had commercial links. It was just after the first martyrdom of missionaries from the new Franciscan Order. In 1220 five Franciscan missionaries, Bérard, Peter, Accurse, Adjut, and Othon were killed near a fortification, because they had preached also for non-catholics. They died on January 16th 1220. Don Pedro of Portugal, the king's brother, repatriated the bodies of the friars back to Portugal. They were canonized in 1481.
In 1631saint John of Prado ( May 24th ) who attempted to restore the Franciscan mission in Marrakech was also killed.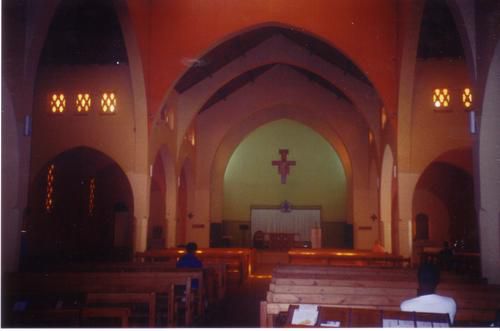 Today the French-speaking parish is not as numerous as it was untill the sixties, but the community is still fervent.